This Friday, July 2nd, at the Oenothèque of Bandol (Provence), an exhibition on the "bacchic brotherhoods, in the world, in France and in Provence" was inaugurated and the Chapter of the Illustrious Order of the Knights of Medusa was also held.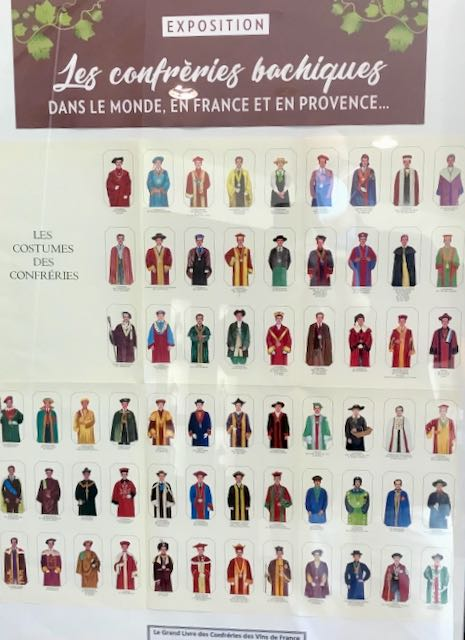 This brotherhood, whose history goes back to the Ancien Régime (it was founded in 1690), was dissolved during the Revolution but was reborn in 1951. It is a "bacchic, playful and facetious" society, but also "supportive, singing and literary"…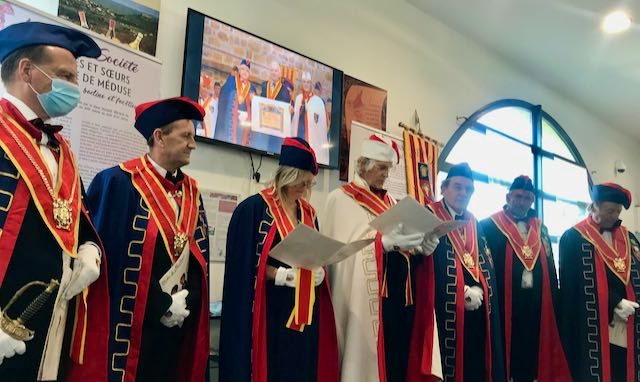 Its main mission is to promote the wines of Provence, such as the Bandol, Bellet, Cassis, Côtes de Provence, Coteaux Varois en Provence, Palette etc.
See more information on the brotherhood here :
THE ILLUSTRIOUS ORDRE OF THE KNIGHTS OF MEDUSA IN THE LIMELIGHT
and on the wines of Provence here : https://www.vinsdeprovence.com/
The exhibition, which will be on display throughout the summer, tells the story of the winegrowing and wine-making brotherhoods.
The creation of winegrowing brotherhoods can be traced back to the Middle Ages, the oldest being the Antico Confrarie de Sant Andiu de la Galineiro (Béziers, 1140) and the Jurade de Saint-Emilion (1199), both of which are now members of the F.I.C.B.
It was in the 17th century that the bacchic societies developed, attached to the pleasures of the table, and inspired in a parodic way by religious orders, even orders of chivalry. Thus in Provence appeared the Illustrious Society of the Brothers and Sisters of Medusa (1690), the Joyous Union of the Grappe of Arles (1701) and the Order of the Drink of the Narrow Observance (1703).
Disbanded during the French Revolution, they were reborn in the 20th century following the creation of the Confrérie des Chevaliers du Tastevin (at Clos Vougeot, in 1934).
Panels at the exhibition present F.I.C.B.,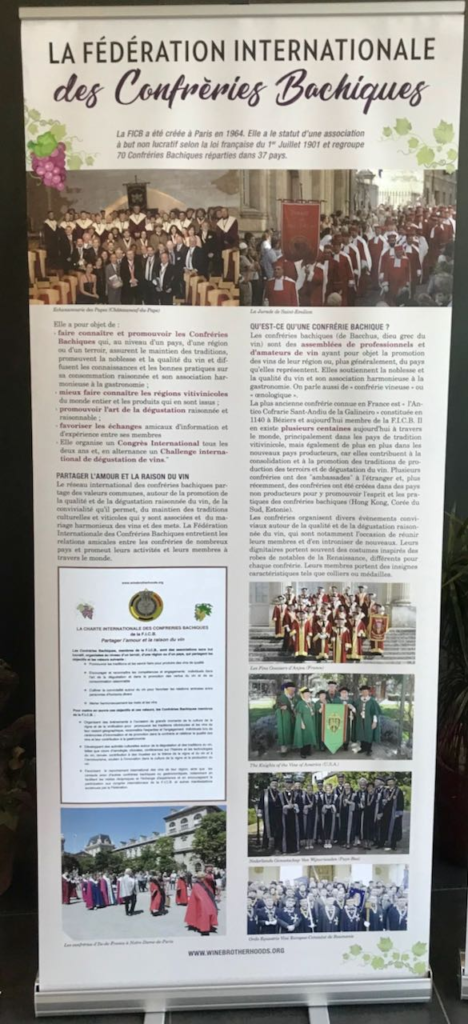 and the Order of Medusa, today, others the great elders of the order, poems, proverbs, sayings and drinking songs. Of particular note is that of Jacques Vergier, a clergyman, Commissioner of the King's Navy… and a poet, which was the best way to become Chancellor of the Order!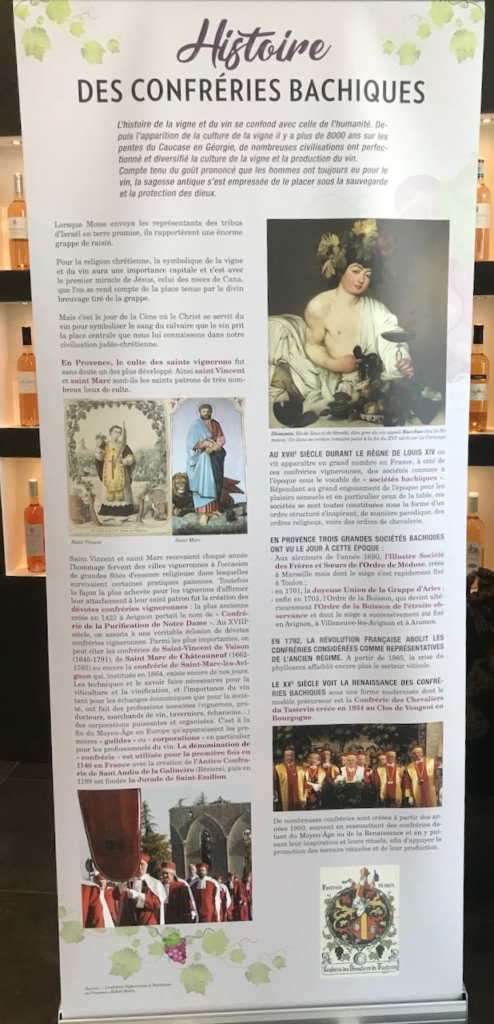 After the inauguration, the Grand Master, Jean-Pierre Boyer, who is also Vice President of the F.I.C.B. for the South of France, inducted 3 Knights: Marc Bayle, Bandol town councillor and former prefect; Mary Kirk, Master Sommelier at the Ferrandi School in Paris; and Alan Bryden, President of the FICB.
The new knights were called to "light the lamp" and "pour the oil". (That's how they say it there: "raise the glass" and "drink the wine", essential formalities for joining the Order).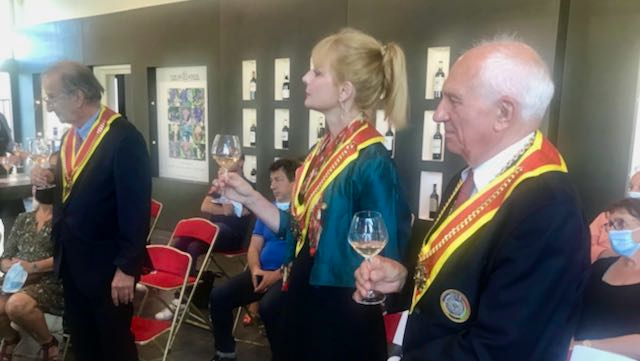 After the inductions, all those present were invited to "lamper" (gulp down) a rosé "oil" from the Bandol Ray-Jane estate. And some other local wines.