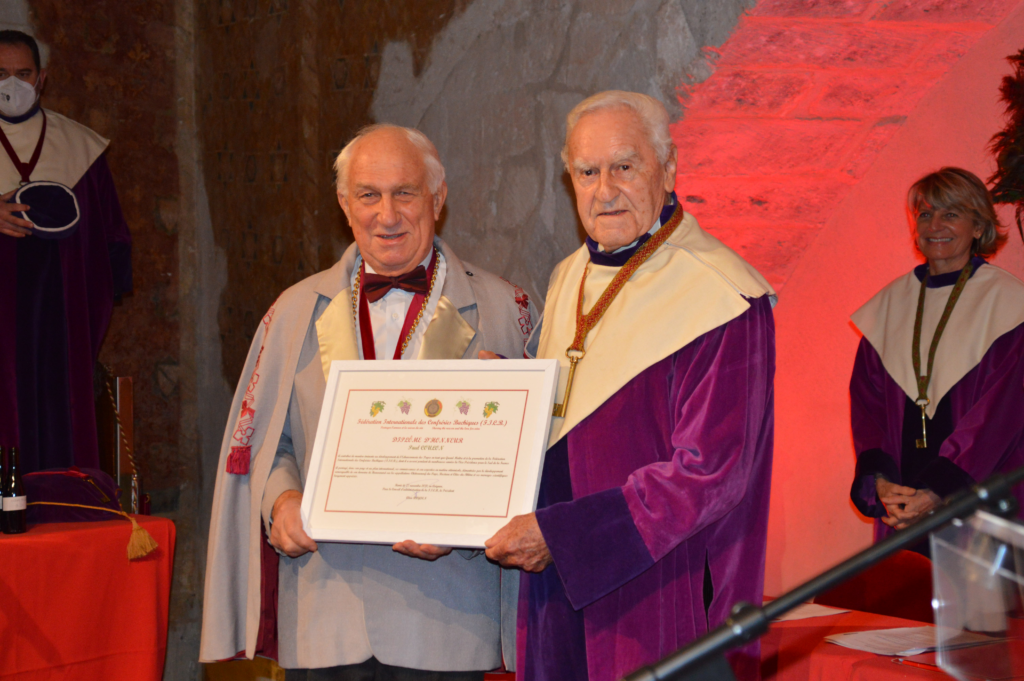 The Grand Winter Council of the Echansonnerie des Papes took place on Saturday 27 November 2021 in the prestigious setting of the Palais des Papes in Avignon. At the opening in the magnificent 14th century Conclave Hall, the F.I.C.B. Diploma of Honor was presented to Paul Coulon by Alan Bryden, President of the F.I.C.B. Paul Coulon was presented as a "great man" of the Wine Brotherhoods and a "great man of wine". His Diploma includes the following statement :
« Paul Coulon contributed in an eminent way to the development of the Echansonnerie des Papes as Grand Master and to the promotion of the International Federation of Wine Brotherhoods (F.I.C.B.), of which he was Vice President for the South of France for many years.
He has shared his knowledge and expertise in the field of wine in his country and internationally, as demonstrated by the remarkable development of his Beaurenard estate in the Châteauneuf-du-Pape, Rasteau and Côtes-du-Rhône appellations and his widely appreciated scientific works. »
After the presentation of the Diploma, the Grand Master of the Echansonnerie, Frédéric Coulon, and his Council inducted some twenty regional and international personalities.

A high-class banquet then brought together some 200 guests in the "Grand Tinel" (or refectory of the Popes), accompanied by excellent wines from Châteauneuf-du-Pape and the region offered by their producers.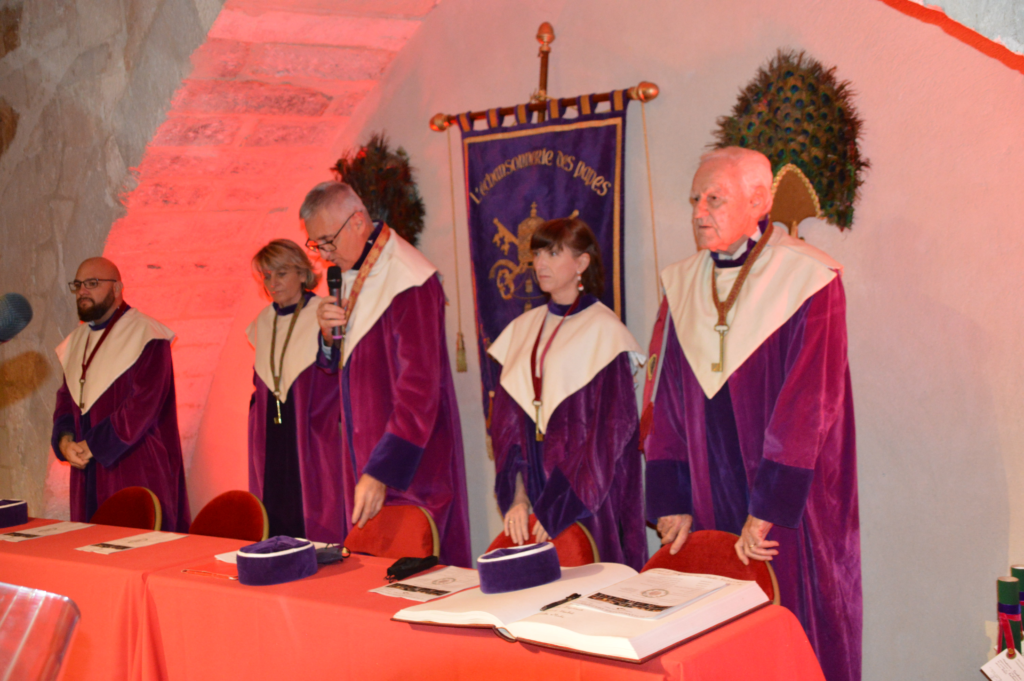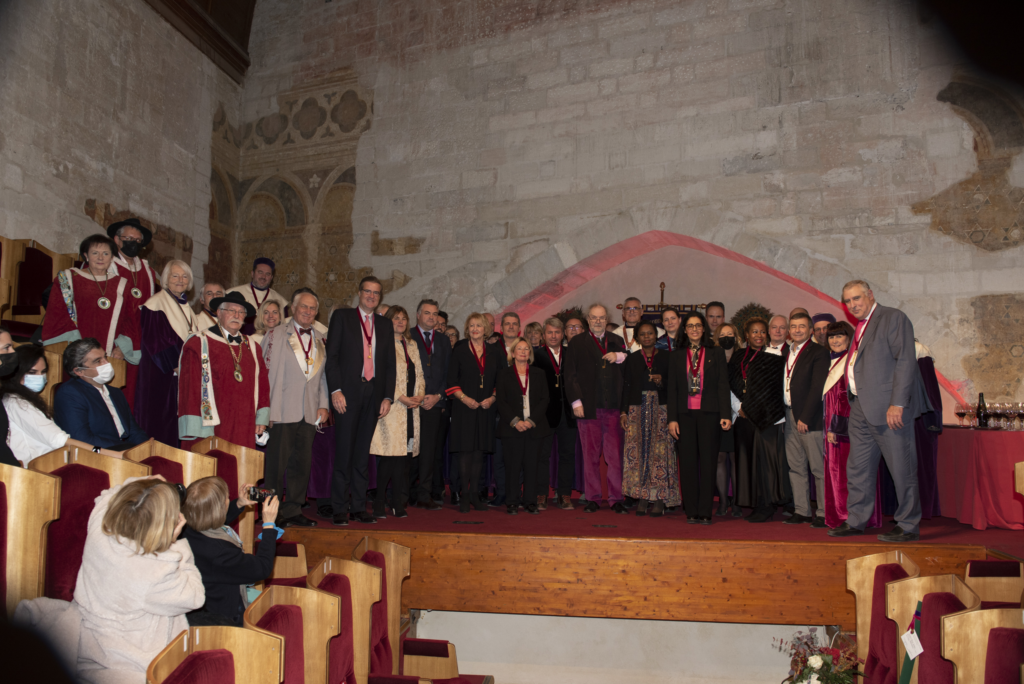 Click here for the article on Paul Coulon's book "Why is wine good?
Click on this link for the site of the vinsters of Châteauneuf-du-Pape: https://www.chateauneuf.com/