We have received the following information from the Association of the Friends of the Wine of the Netherlands, whom F.I.C.B. had complimented for their 50th Anniversary :
"With pleasure the Board of our wine brotherhood looks back on the celebration of our 50th Anniversary. First we planned this celebration in May of this year, but due to the pandemic, we were obliged to postpone the party to October. In fact it has been critical until the end of August whether the party could take place. With all that uncertainty of the organization, in the end all the circumstances were just fabulous. The weather could not have been better on this beautiful day in October. The location, the Kasteel Vaershartelt, a little castle in a nice Limburgish environment was a perfect place for this celebration.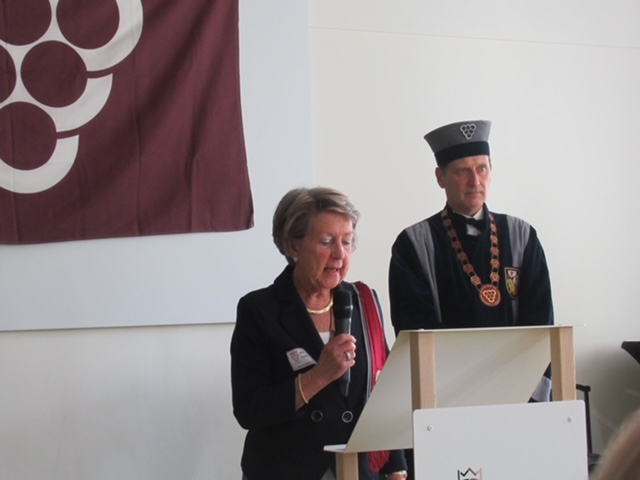 Click here for the message from the F.I.C.B.
We were very happy to welcome guests from wine brotherhoods of Belgium, Germany and Austria :
– Wijnmetersgilde Gent
– Weinbruderschaft-Mosel-Saar-Ruwer
– Ordro Equestris Vini Europae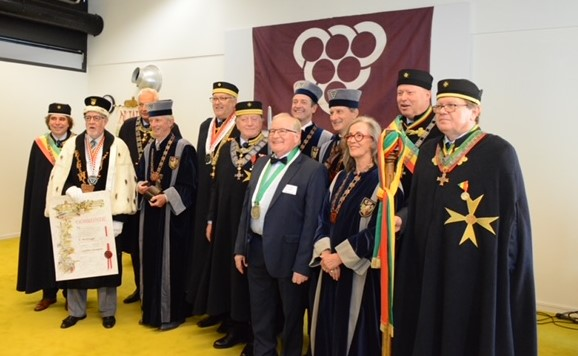 With a beautiful reception, followed by a lunch in the gardens of the Vaershartelt castle, a Chapter and a very special wine tasting, the celebration ended with a great dinner with beautiful wines and a music band, that created a great atmosphere.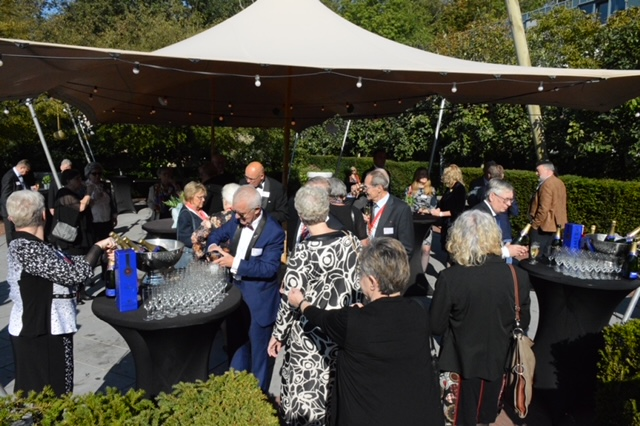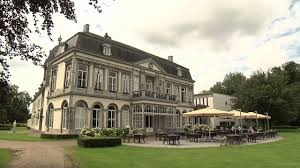 Looking back at the 50 years of our existence :
Our wine brotherhood was founded on May 10, 1971 in Maastricht, where also the first vines in the Netherlands have been planted.
The founders : Bèr JAMIN and Henry ZEGUERS decided to found the wine brotherhood during a wine trip to Burgundy and identified very quickly many interested participants. The wine brotherhood grew within the Netherlands and also developed international contacts with wine brotherhoods from other countries, which contributed to the knowledge about wines.
In 1976 NGW became a member of the F.I.C.B. and in 1981 NGW had the honor of organizing the XVIth world wine congress of the F.I.C.B. which was a big success with appr. 200 participants from 18 countries.
In 1996, when the NGW celebrated its 25th Anniversary, the F.I.C.B. international congress was once more organized in the Netherlands. It comprised wine tasting of Dutch wines and the Dutch wines have evolved to great levels since then.
After the founders (who both died in 2015), the following persons have greatly contributed to our Association : the presidents Hein SCHUMANS (from 1986 to 1996), Harry PALLADA (from 1996 to 2001) and from 2006 to 2010, and of course in the past 11 years our current President Raymond JANSSEN.
Under their leadership the Association of the Friends of the Wine of the Netherlands has prospered and we can look back at 50 very beautiful years of learning about and enjoying wine. We hope that we will be able to look forward to another 50 years!"