Our Brotherhoods remain active despite the pandemic.
Thus we greet the Wine brotherhood of the Knights of the Vine of Korea which held its 2nd Chapter on Saturday 27th February.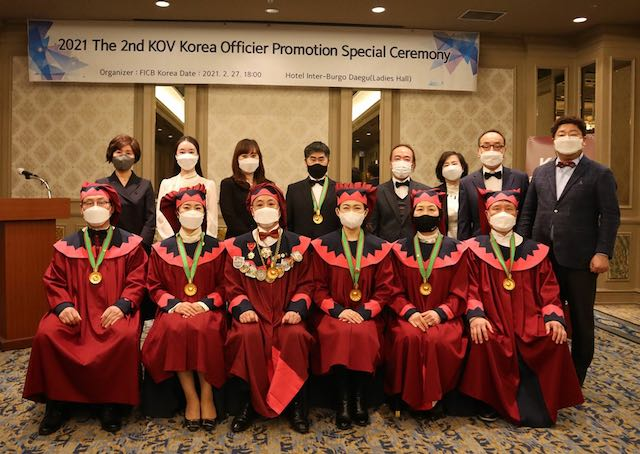 The meeting of about twenty people, in line with the health policy, took place at the Hotel Inter-Burgo Daegu.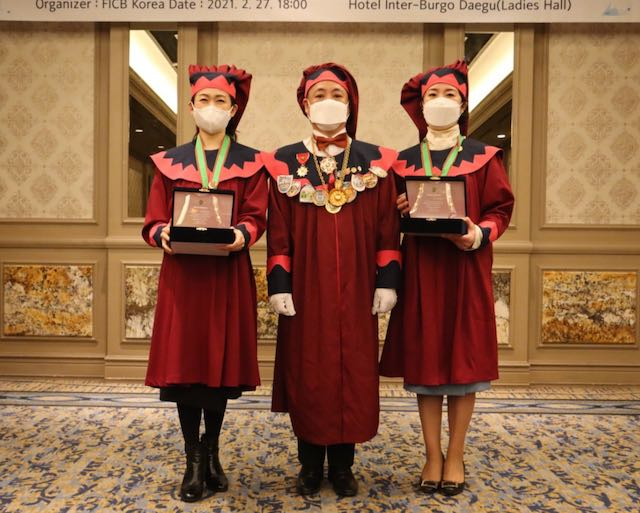 Mrs Kim Soo Yeon and Mrs Lee Mi Kyun were promoted because of the excellence of their activities (above, surrounding Grand Commander Kim Dong Joon).
4 wines were served with the meal: a Riesling 2018 from the Rhineland, a Sauvignon Blanc 2020 Malborough (New Zealand), a Nebbiolo 2015 from Piedmont and a Porto Tawny.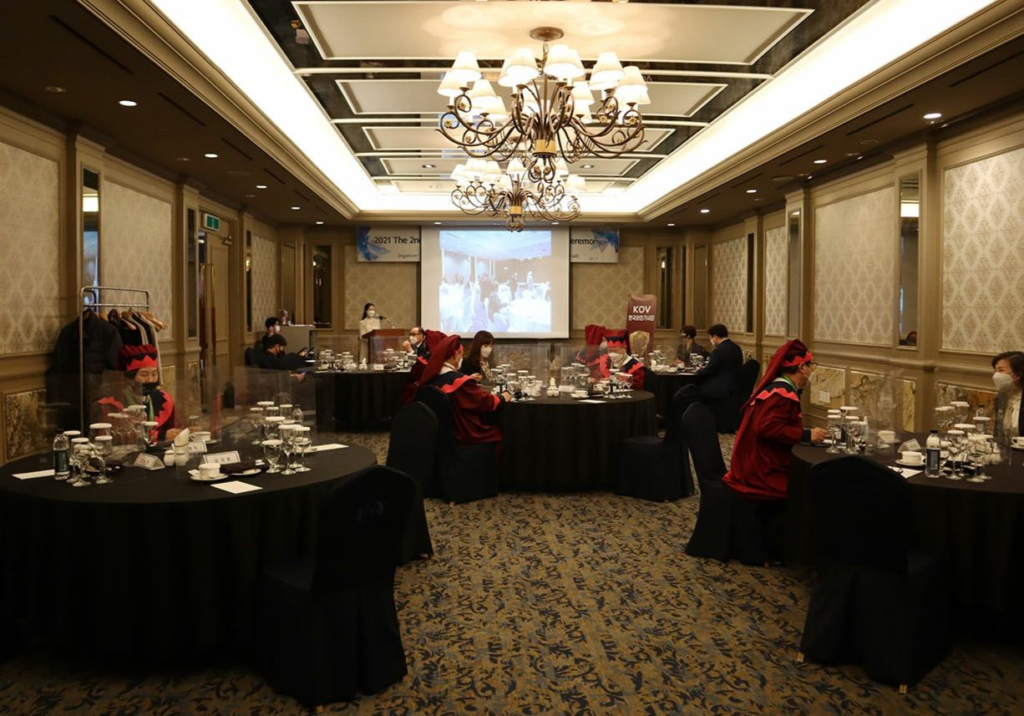 A further ceremony is expected to take place by the end of 2021. Following the example of the KOV of Korea, we strongly encourage brotherhoods to maintain activities during the pandemic.