In spite of the pandemic, our member wine brotherhoods are keeping active !
For example, the Hong Kong Wine Society has regularly organized, in these times of lockdown, virtual wine tastings on a given theme: 'Zoom tasting with a theme'.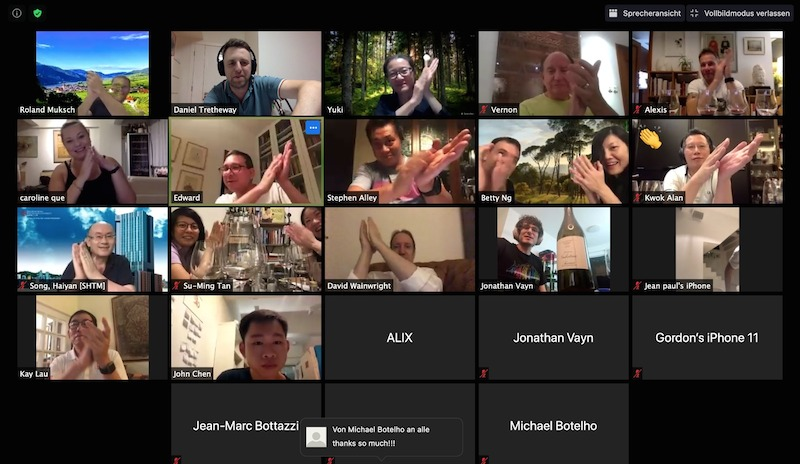 In somecases, the organizer arranged to have the wines available to be delivered to the participants' homes, to ensure that everyone had the same wines. In one particular event the organizer even split each normal 750 ml bottle into 50 ml mini-bottles. That way each participant has 12 mini-bottles of different wines to taste, which was as close as one gets to a HKWS tasting in normal times.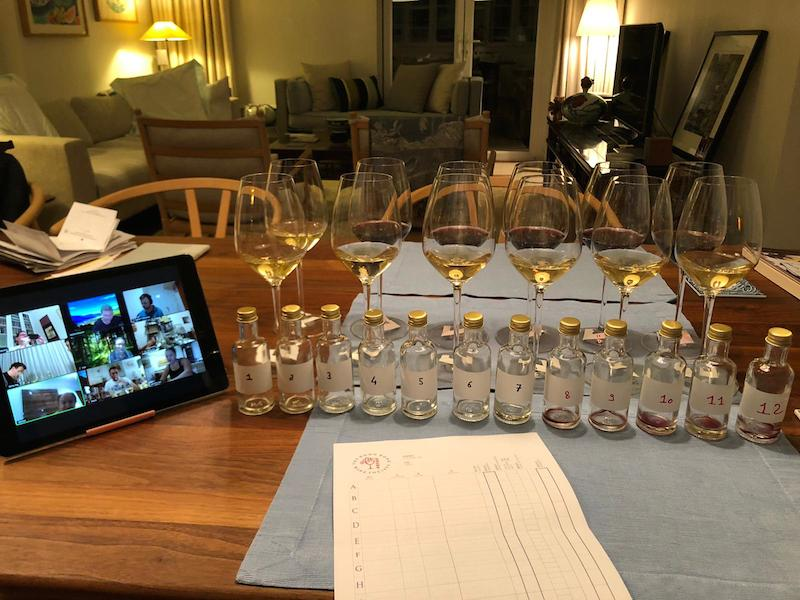 A logistical challenge, given the number of vintages and the number of participants. In Hong Kong as in Europe, although to a lesser extent, there is a resurgence of the pandemic and coercive measures. But "we are keeping our fingers crossed, and keeping on enjoying wine tasting…"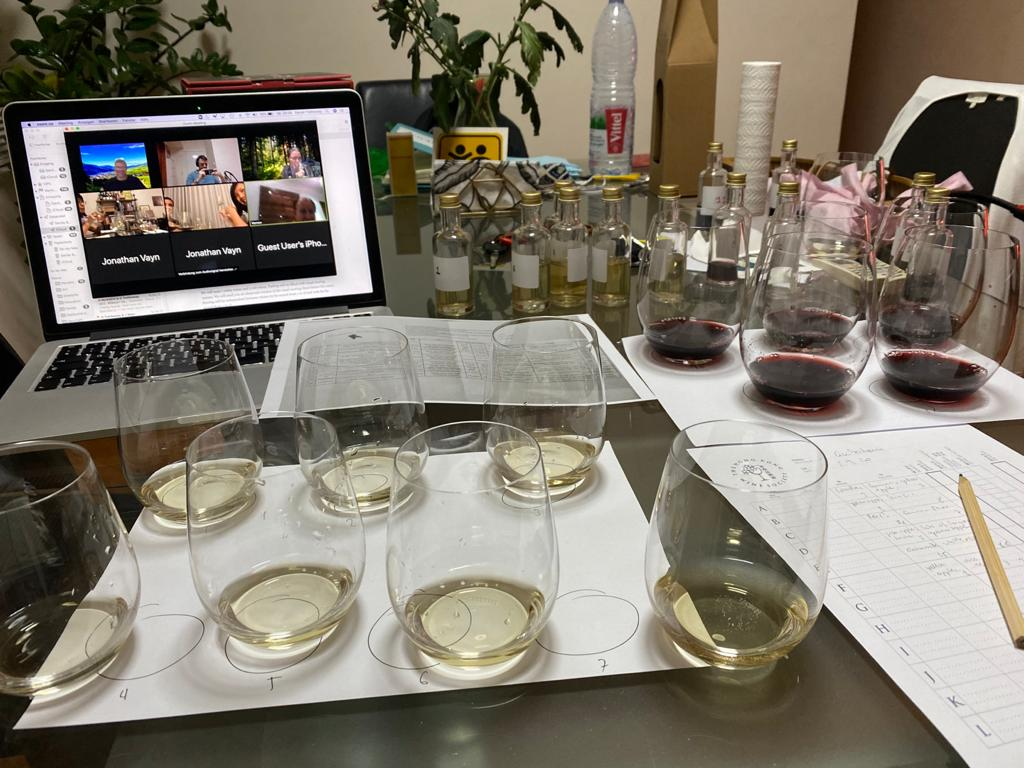 Thanks to Kay Lau and the HKWS for showing the way !