Cocorico, the Ile de France Brotherhoods Coordination, a FICB member, celebrated its 20th anniversary this Saturday 22nd of February 2020.
Composed initially of Brotherhoods decided to revive the wine tradition in Ile de France, Cocorico also gathers associations with similar objectives, as well as Brotherhoods defending local gastronomic products.
Cocorico has 32 members at the beginning of 2020.
The wines produced are "cultural" wines, non-commercial, made by volunteers.
They are regularly evaluated by a tasting jury made up of professionals and amateurs.
Cocorico coordinates the actions of its members, facilitates mutual help and knowledge, and organizes every 2-3 years an « Ile de France vineyards Symposium » : a day of conferences, meetings, cultural events … Michel Devot, its president since 2019, is a member of the Board of Directors of the FICB.
For its 20th anniversary, in front of 25 Brotherhoods in costumes, a mass was celebrated by Monsignor Chauvet in the church of Saint-Germain l'Auxerrois, temporary Cathedral of Paris since the fire of Notre-Dame.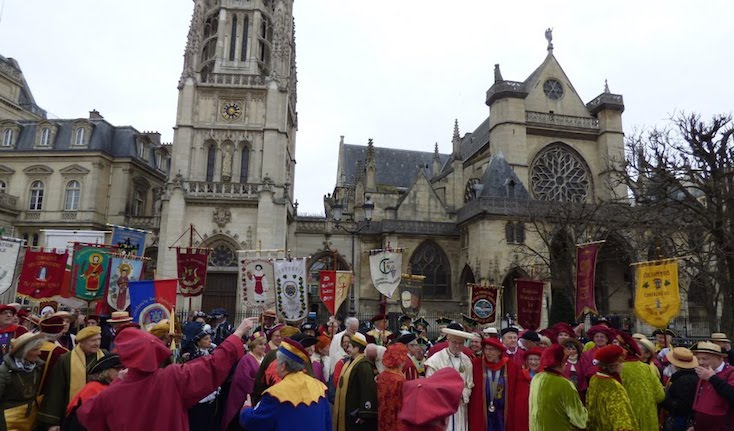 Le Souffle de Bacchus, choir of the Conseil des Echansons de France, accompanied the organ and the liturgy with its songs.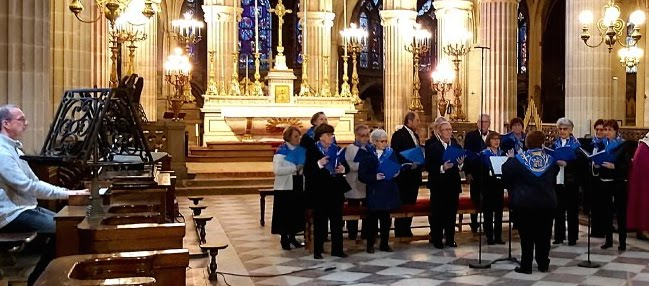 In the evening, a gala dinner (organized with the FICB, which held its General Assembly the same day) brought together more than 200 people (including about forty FICB members, mainly from Europe and the United States) in the village hall of the 16th arrondissement City Hall.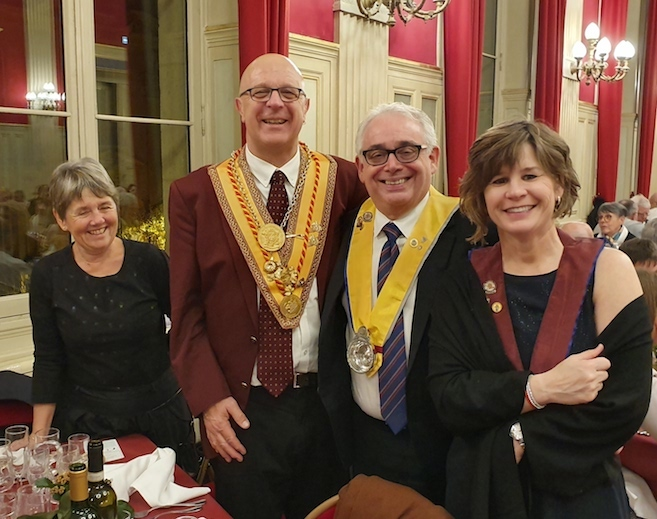 As a prelude, the participants were invited to taste wines from all over the world proposed by FICB members (KoV USA, Oregon, Alba, Slovenia, Lalande de Pomerol, Portugal…), and Cocorico members Ile de France wines , and listen to the bachic serenade of Le Souffle de Bacchus.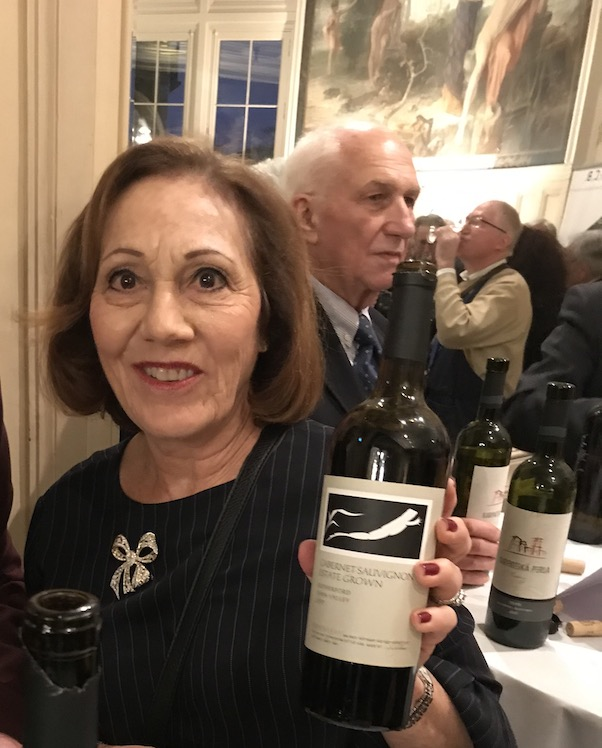 Above Linda and Pat Pingitore (KoV USA), Janez DEZMAN (ZSRVV Slovenia), Gérard Maurice (Cocorico France), Daniela Ferrero (Alba Italia), and Ken Hick (Oregon USA)
They were then invited to have dinner in music, learn about the results of the Ile de France wines competition, and pay tribute to the former presidents of Cocorico gathered for the occasion : Alain Loones of the Confrérie des 3 Grappes de Villiers/Marne (2000-2003), Philippe Jouvin of the Confrérie du Petit Vin Blanc de Nogent (2003-2015) and Ruben Martinovsky of the Republic of Montmartre (2015-2019).
Thanks to all, organizers and participants for this great achievement.